Florida Traffic School and Driver Improvement Online and Live Courses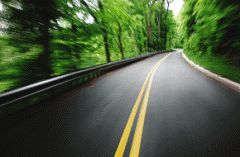 Got a traffic ticket? Want to keep points off your license? Have you been court-ordered to attend traffic school? Or do you simply need driving instruction to prepare for your license exam? The Florida Safety Council is one of the best traffic schools in the State of Florida, with experience in safety education and training since 1953.
The Florida Safety Council offers a variety of driver improvement courses throughout Central Florida. Traffic school classes are available in both online and classroom formats to meet your needs. Each traffic school course offered meets or exceeds the certification requirements of the State of Florida. Traffic school and driver improvement courses include classes for individuals who have been issued a speeding ticket, a traffic citation or any other traffic offense requiring court ordered driver improvement, or as required by the Department of Highway Safety and Motor Vehicles for driver license retention, reinstatement, or due to a traffic collision.
Select
Course Name
Price
Classroom
Online
Spanish
Select
Advanced Driver Improvement
$110.00
Select
Aggressive Driving
$110.00
Select
Basic Driver Improvement 4hr
$30.00
Select
Basic Driver Improvement 8hr
$69.00
Select
Driving Under 25
$45.00
Select
Driving While License Suspended
$125.00
Select
Drug, Alcohol and Traffic Law Class for First Time Driver
$35.00
Select
Insurance Discount - Mature Driver Course
$30.00
Select
Traffic Collision Avoidance Course
$35.00