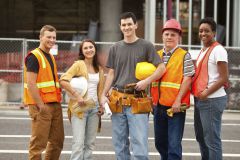 Our Occupational Safety Division offers excellent member benefits and services. We are committed to establishing workplace safety, through safety training and a variety of other programs and services. Join over 1000 businesses already signed on, who are committed to safety in the workplace. Our network of programs and services enhance the way your business operates.
The advantages you gain from becoming a member of the United Safety Council are numerous:
Save Money.
Create A Safe Workplace.
Make Your Business More Efficient.
Our members represent all types of businesses and industries. Our Occupational Safety Division offers a variety of services geared toward many different agencies, including construction, local/state government, manufacturing, hospitality, aerospace, and much more.
More Details