IMSA Traffic Signal Inspector for Advanced Technologies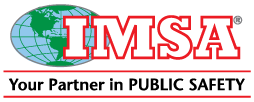 The IMSA Traffic Signal Inspector Advanced Technologies Certification Program builds on knowledge and skills developed in the Traffic Signal Inspector Level I program, and prepares the traffic signal inspector for more challenging and advanced assignments. Material covered in this program includes test equipment, control components, power systems, foundations, intersection wiring, detection systems, Intelligent Transportation System (ITS) devices, and communications.
Prerequisites: In Florida the Intermediate Maintenance of Traffic (IMOT) Certification, also known as Temporary Traffic Control (TTC) is accepted or, IMSA Work Zone Temporary Traffic Control Technician Certification or equivalent as approved by the IMSA Education & Certification Manager.
Effective August 1, 2018 IMSA Traffic Signal Technician Level I Certification will be required as a prerequisite for this program.
Are you a member? Call us to join and receive discounts!
Carol Freeman 407-897-4443
Please Call, for multiple registrations or additional information. Classes available by request.
More Details