IMSA Traffic Signal Inspector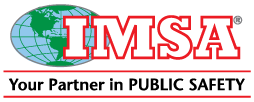 The IMSA Traffic Signal Inspector Certification Program is designed to ensure public safety by helping individuals to understand fundamental concepts associated with the inspection for construction of traffic signal installations. Traffic Signals are a key element in our transportation system and the proper operation of these signals is of paramount importance in maintaining reasonable levels of mobility. Knowledgeable traffic signal inspection is required to ensure that proper/specified construction practices are followed during signal installation resulting in signals that operate as intended. Knowledgeable inspection is also a key element in limiting the liability exposure of governmental agencies associated with malfunctioning traffic signals.


Prerequisites: In Florida the Intermediate Maintenance of Traffic (IMOT) Certification, also known as Temporary Traffic Control (TTC) is accepted or, IMSA Work Zone Temporary Traffic Control Technician Certification or equivalent as approved by the IMSA Education & Certification Manager.
Effective August 1, 2018 IMSA Traffic Signal Technician Level I Certification will be required as a prerequisite for this program.
Are you a member? Call us to join and receive discounts!
Glenn Victor 407-897-4456
Please Call, for multiple registrations or additional information. Classes available by request.