IMSA Signs Technician Level II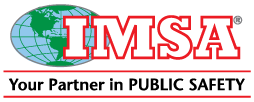 The Signs Technician Level II is an advanced certification program that is designed to build upon the fundamental of the Signs & Markings Level I program. The Level II program covers an advanced level of knowledge and skill sets required specifically for sign design, installation, and maintenance. In this program the sign technician will expand their understanding of the criteria for the application of signs in accordance with the MUTCD and other references.
Prerequisites: In Florida the Intermediate Maintenance of Traffic (IMOT) Certification, also known as Temporary Traffic Control (TTC) is accepted or, IMSA Work Zone Temporary Traffic Control Technician Certification or equivalent as approved by the IMSA Education & Certification Manager.
Signs and Pavement Markings Technician Level I.
Two years of field traffic operations experience.
Are you a member? Call us to join and receive discounts!
Carol Freeman 407-897-4443
Please Call, for multiple registrations or additional information. Classes available by request.
More Details