IMSA Signs & Pavement Markings Technician Level I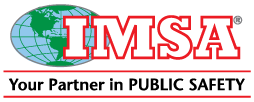 This certification program provides an introduction to the latest technology, materials, and rules and regulations that are used for the installation and maintenance of signs and pavement markings on today's roadways. Accepted industry standards and practices are covered in detail such as the Manual On Uniform Traffic Control Devices (MUTCD) and how to use it, the various types of signs and pavement markings, and their application and how they interact with one another.
Prerequisites: In Florida the Intermediate Maintenance of Traffic (IMOT) Certification, also known as Temporary Traffic Control (TTC) is accepted or, IMSA Work Zone Temporary Traffic Control Technician Certification or equivalent as approved by the IMSA Education & Certification Manager.
One year of field traffic operations experience.
Are you a member? Call us to join and receive discounts!
Carol Freeman 407-897-4443
Please Call, for multiple registrations or additional information. Classes available by request.
More Details