IMSA Roadway Lighting Technician Level II
An IMSA Certification course indicates that the holder is familiar with the concepts and terminology associated with signalized traffic control devices and systems. The content is designed for the entry-level technician that has had some prior training or experience in electrical technology. Principals of operation and the primary electrical details of cabinet wiring and components are introduced. Equipment, methods, and materials of signal system construction are reviewed. The basics of traffic signal design, maintenance, and legal issues are explained and discussed.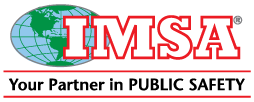 This certification holder is prepared to make a contribution on any traffic signal crew, whether involved in construction, maintenance, or design preparation with proper supervision and guidance.
This certification also provides the required background information that will allow the technician to learn the material taught in the four Level II certification courses.
Prerequisites: Work Zone Temporary Traffic Control Technician Certification or equivalent as approved by the IMSA Education & Certification Manager. Roadway Lighting Technician Level I and two years of roadway lighting field experience.
Are you a member? Call us to join and receive discounts!
Carol Freeman 407-897-4443
Please Call, for multiple registrations or additional information. Classes available by request.
More Details